Step 1
Log in to your TEX account with username and password. Click "Exchange" on the homepage menu.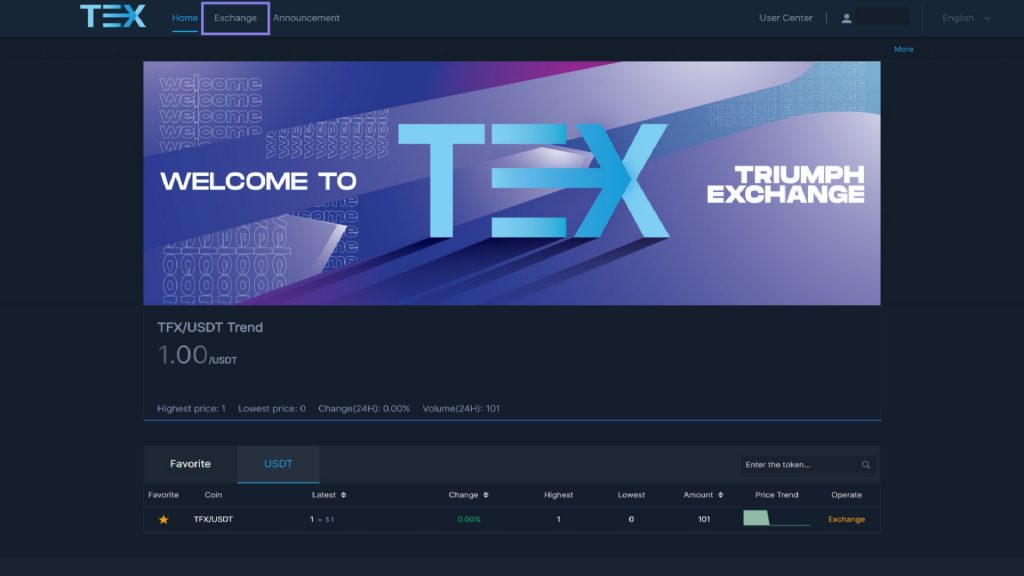 Step 2
You can choose to buy TFX with Limit Price that allows you to buy at a specific price.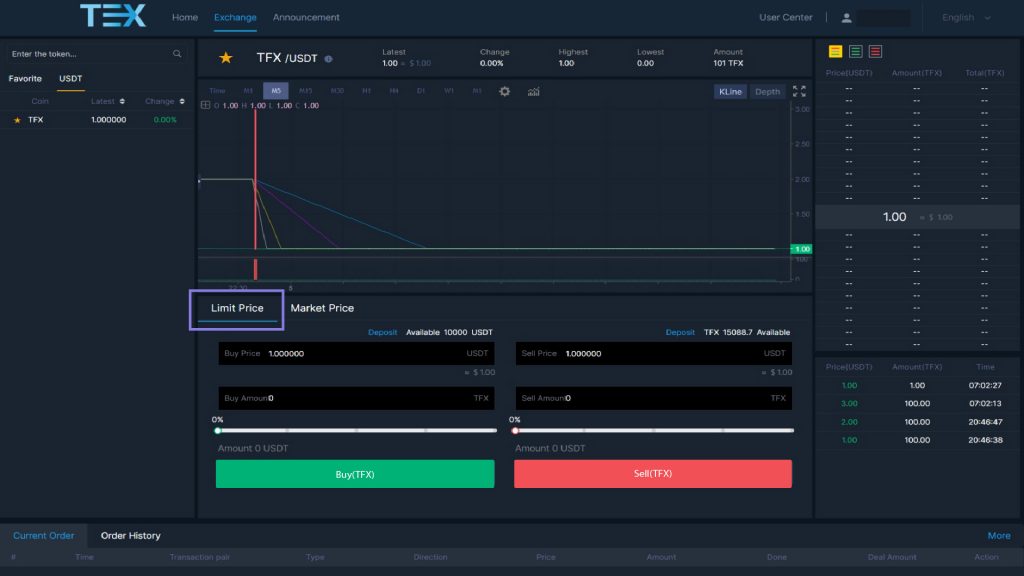 Step 3
Enter your desired price in USDT and the amount of TFX you want to buy. Click "Buy(TFX)".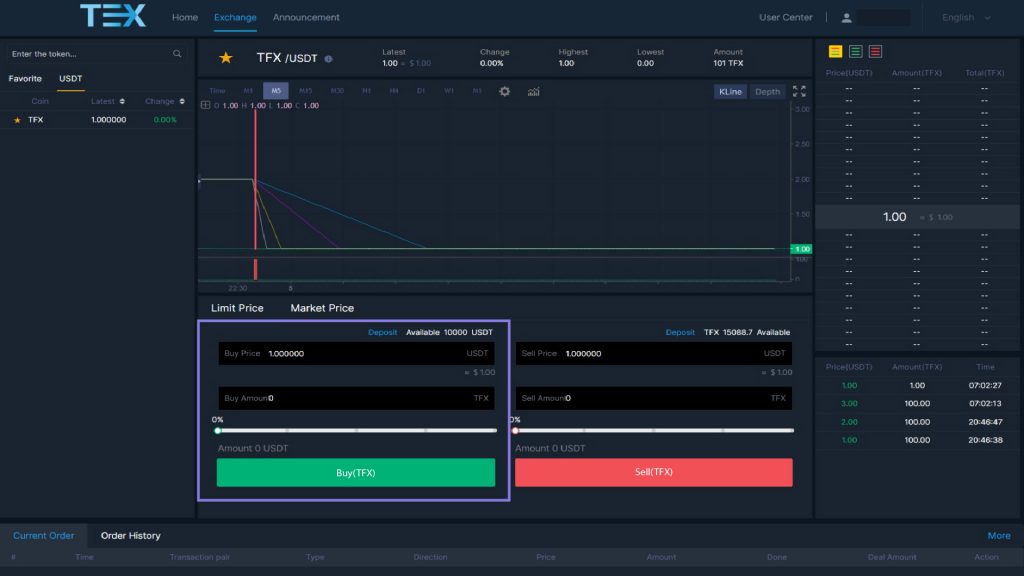 Step 4
The pending order will be displayed under the "Current Order".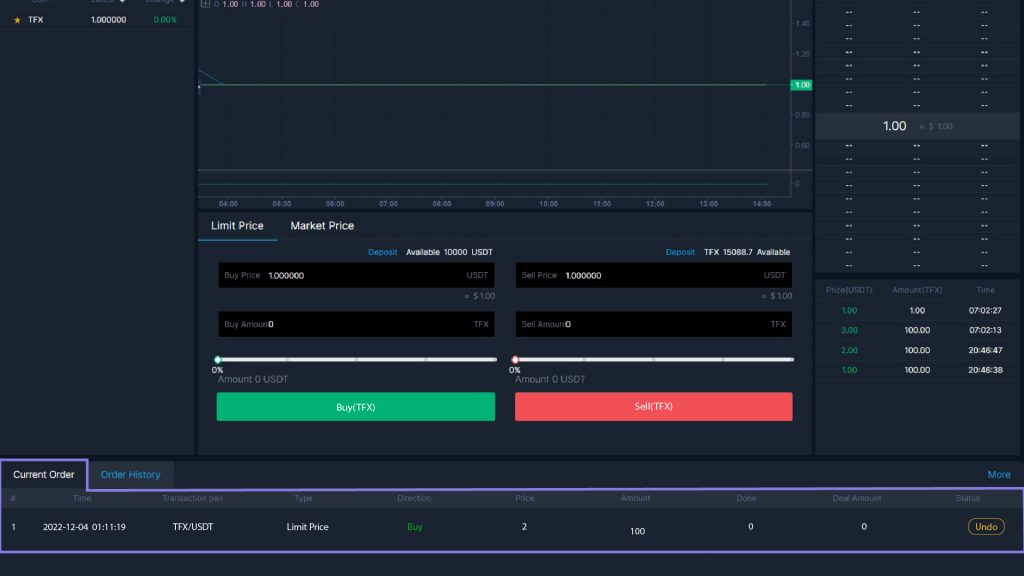 Step 5
Once your order is fulfilled in the market, it will be moved under "Order History".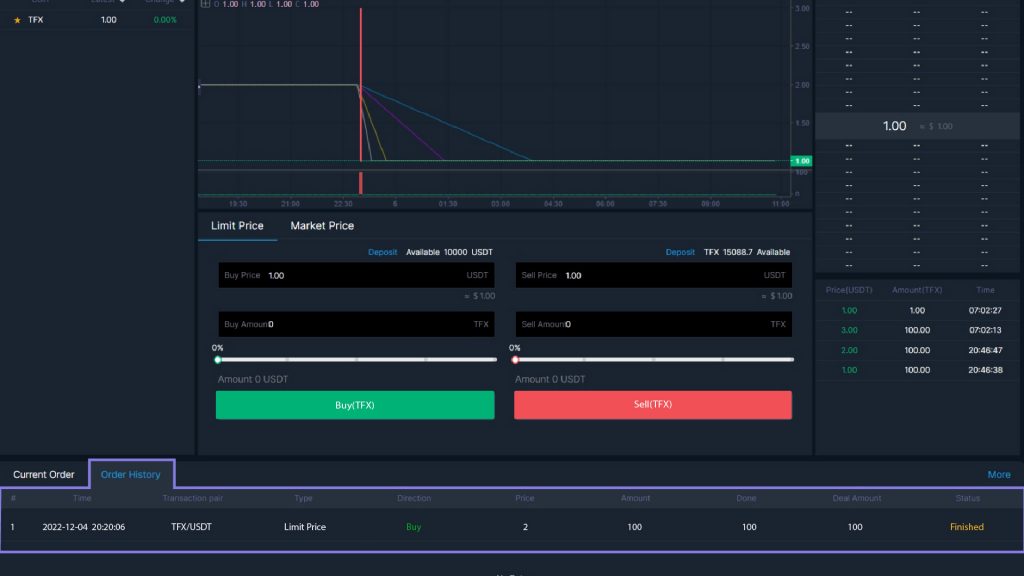 Step 6
After the transaction is successful, go back to Wallet page. You will see the TFX amount added to your TFX Wallet and USDT amount deducted from your USDT Wallet.