TriumphFX would like to caution all clients to beware of the fake and clone website (http://triumphofficial.com) that has recently emerged on the internet. The scam website attempts to mislead clients into thinking that it is the official website of TriumphFX by copying the brand and content from our official website.
Clients are urged NOT to login to the website for any reason.
How to differentiate between the fake website (Triumphofficial.com) and the official website: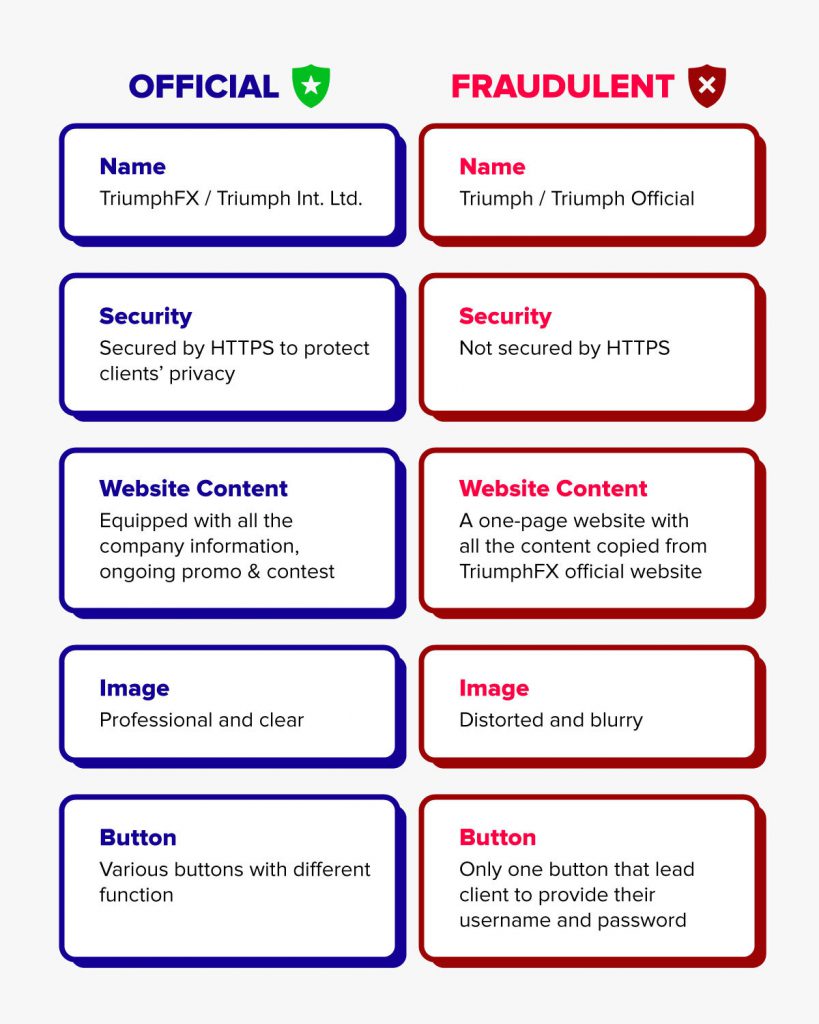 To protect yourself against potential scams, take the following steps:
Always verify the authenticity of the suspicious website, email or text message by:-
– Sending a Support Ticket to TriumphFX
– Checking with your Master IB/Account Manager
Make sure the website is HTTPS protected as it protects the integrity and confidentiality of data between the user's computer and the website.
Be skeptical of any communication medium you received from unexpected sources.
Never disclose your personal information such as login details to any suspicious parties.
Please be reminded that TriumphFX will NEVER request you to make any unclear transactions or your personal information through email, text message or call. All transactions should only be made via our secured deposit methods on the official portal.
TriumphFX will continue to monitor such fake websites. Should you have further questions, please do not hesitate to contact by sending a Support Ticket.
Hits: 113