Some information in the MetaTrader 4 Client Terminal may not be displayed by default, or you could have accidentally hide it at some time.
To enable the "Commission" column in your Account History tab – which indicate the charges for your orders execution, right click in the tab and select "Commissions".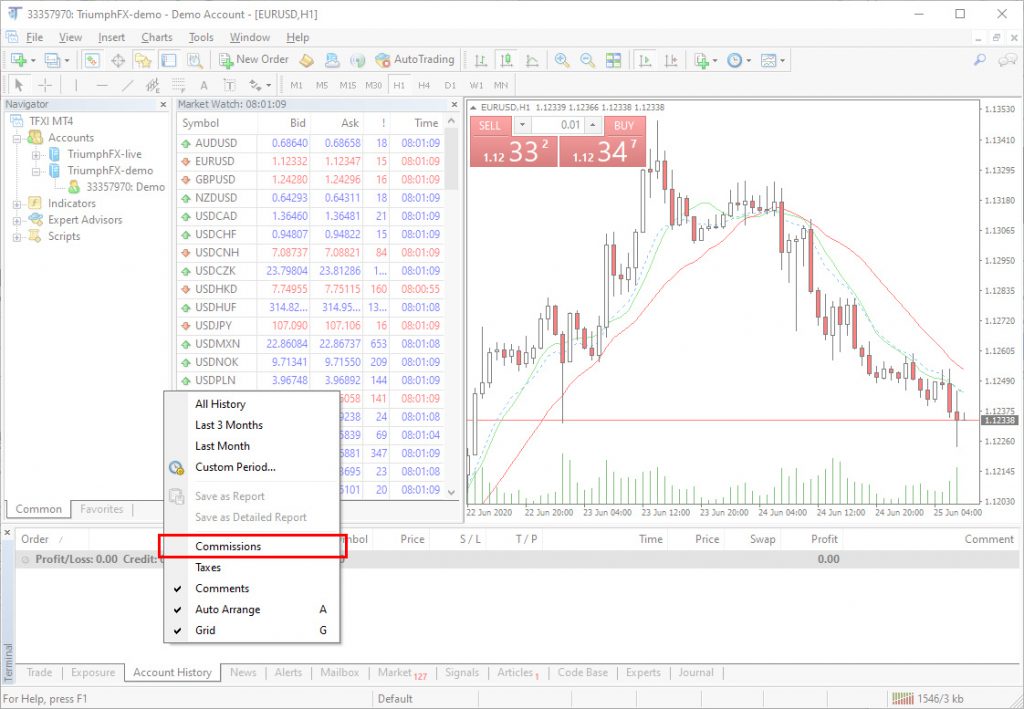 The "Commission" column shall now appears.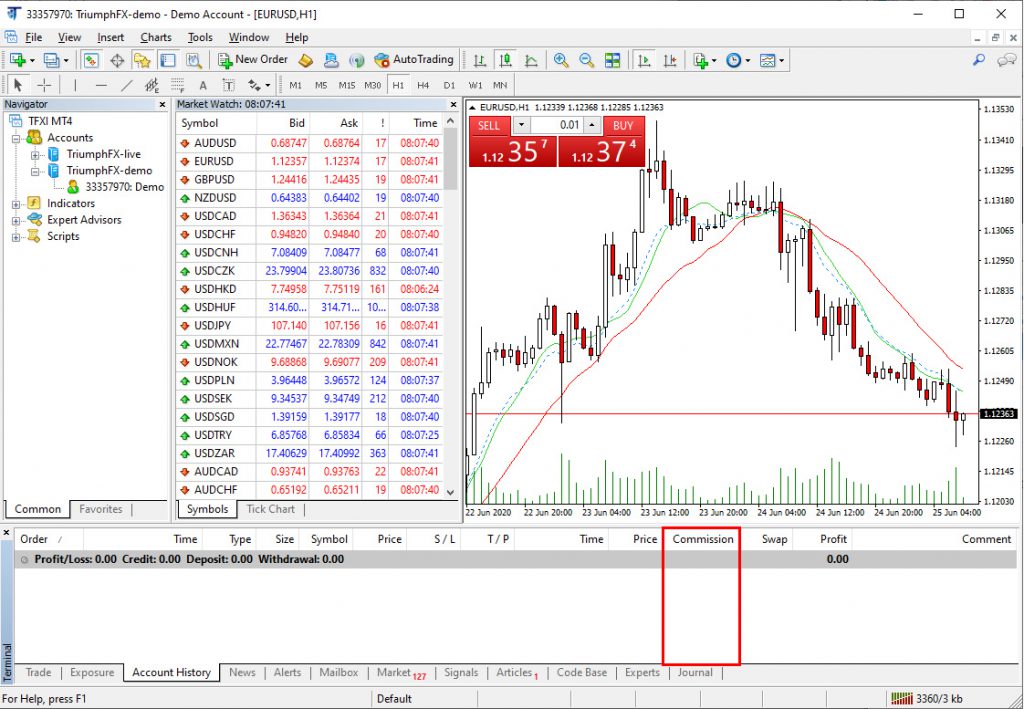 Hits: 5